In the market for energy-efficient products but don't know where to begin? Start here!
Central Georgia EMC has partnered with Amazon to suggest energy-efficient products, smart home devices, and EV chargers. Items in our Amazon shop are suggested by our in-house experts to meet your needs, your budget, and maximize energy efficiency in your home.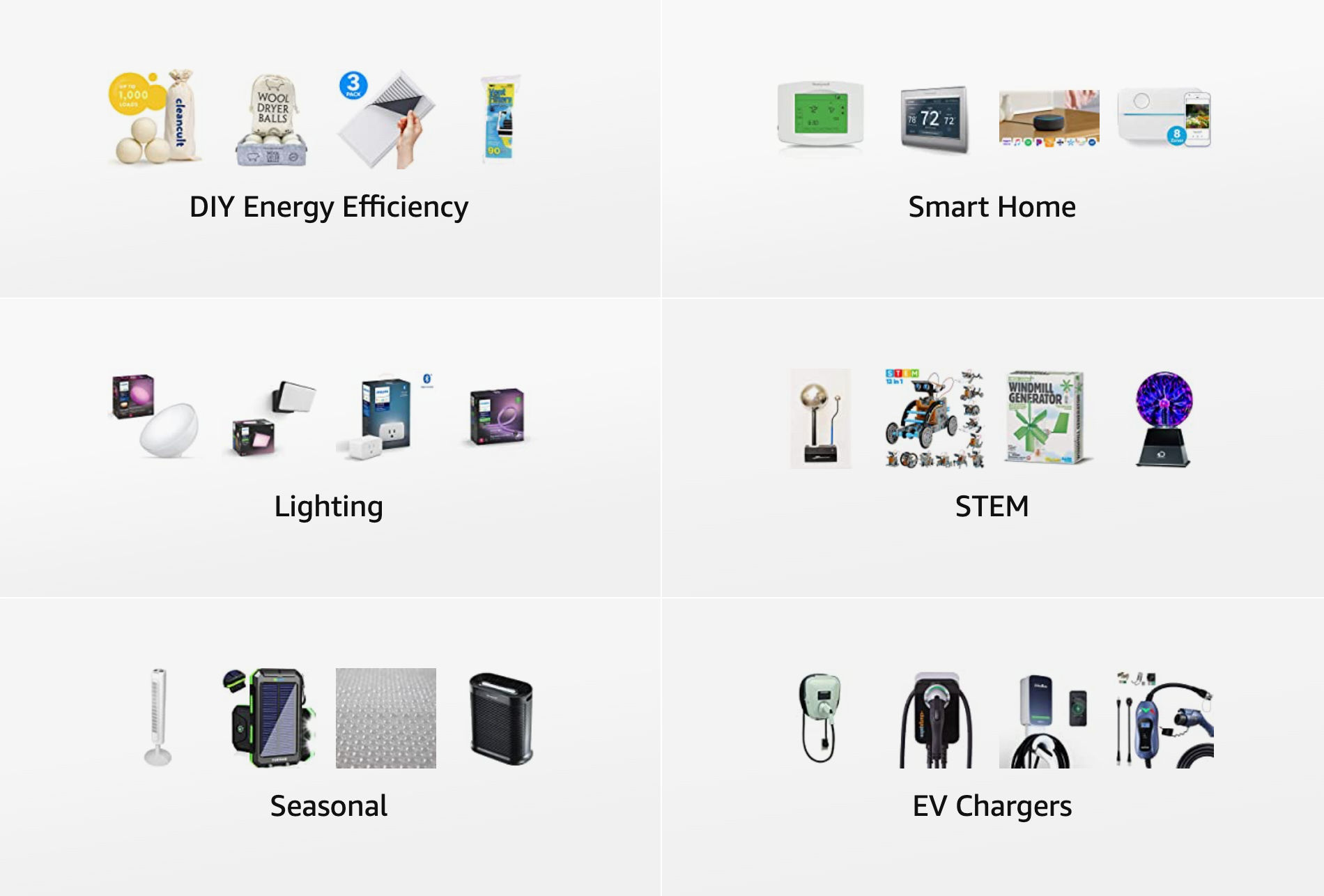 Disclaimer of Warranties: Central Georgia EMC makes no representations, express or implied, regarding the design, installation, construction, reliability, efficiency, performance, operation, maintenance, fitness for a particular purpose, or use of any energy efficiency equipment or systems analyzed, discussed, selected, rejected, installed or otherwise considered by Member/Purchaser. Any decisions regarding the selection, design, installation, use or operation of any energy efficiency equipment or systems shall be at the sole discretion and are the sole responsibility of Member/Purchaser.
Member/Purchaser agrees to defend, indemnify and hold harmless Central Georgia EMC, its directors, officers, agents, and employees (collectively the "Central Georgia EMC Indemnified Parties") against all claims, losses, damage, expense, and causes of action of any kind, arising out of or in any way connected with this program, including legal fees and court costs, as a result of any claim brought against the Central Georgia EMC Indemnified Parties arising from the actions or omissions, whether active or passive, of Member/Purchaser, its agents, employees, and suppliers, and excepting only the portion of such loss directly caused by the gross negligence or willful misconduct of Central Georgia EMC.
Return policy and requirements for returns are different for each product. Please refer to Amazon's return policy.